My projects, my programms, my algorithms
---
I like make algorithms sometime, because what I think I can create through the programming like c++, PHP etc... Now I'm working on a Rendering 3D that I called "Prosp_3D" and it allow to render polygons and texture but it is beta and very slowly, but at the end it creates the effect.
Here you can see an example image of what it can do. The shadow is not a real shadow, it's an image texture that fill a polygons that is the 3D shadow. This algorithm doesn't use lights or effects because it's hard for me create it now, maybe in future. The good thing is that the prospective is exact, the camera uses the Range of view field and the fov, but it doesn't allow rotation of camera but it allow the rotation of objects or of the world and a sorta of antialiasing how you can see.

Here examples with an export data in wavefront (the format Prosp_3D can read) of a LEGO minifig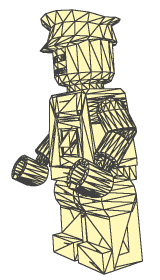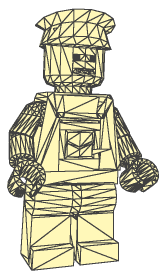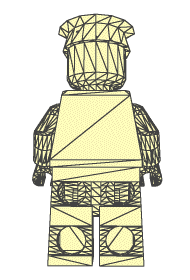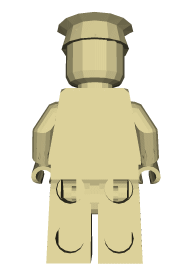 ---
Image to Nokia SMS
I've created a simple but sweet algorithm that convert, like an OCR, an image jpg made using only two colors black and white into a text using the Nokia Font Nokia Sans S60.
The image should be 230x190 pixels to be used in right nokia SMS, example my Nokia 5320 XpressMusic.
Before use it, download the fonts in the links and install it, so you will see the correct text.